Helping You Overcome Debt
Having reached this website, chances are you are looking for information about a legal matter in Pennslyvania. Perhaps you feel that filing bankruptcy or going into foreclosure is a daunting prospect, or what debt restructioning option is your best option. You may also be asking: what can a lawyer do for me?
Got Debt? Need Help?
Your first action should be to check out the information on our website. We have used our collective Knowledge & Experience as Penslyvania attorneys to put together some general information and other resources for people just like you who need help with a legal matter, such as filing or getting a Bankruptcy or Mortgage Foreclosure Defense.
---
Top 5 Myths about Bankruptcy
Bankruptcy: Chapter 7
Chapter 7 bankruptcy eliminates typically all of your unsecured credit card debt, medical bills, personal loans, debts from vehicle repossession and from a foreclosure. In many instances the assets you have may be protected under federal bankruptcy exemptions laws.
If all of the assets that you hold are protected under bankruptcy then creditors will receive nothing in a Chapter 7 bankruptcy and if you qualify you will receive a discharge of your debts.
Receiving a discharge of your debts in Chapter 7 means that creditors cannot hold your personally liable for the debts or seek collection actions against you for the debts.
If you are currently being garnished by a creditor, filing for Chapter 7 bankruptcy can stop the majority of garnishment actions. When you file bankruptcy, garnishment creditors are notified of your bankruptcy filing and must stop garnishing your wages. Filing for Chapter 7 bankruptcy immediately stops most creditor calls. Creditors are notified by the court that you have filed for bankruptcy and must immediately stop collection efforts. The creditor must stop wage garnishment, foreclosure actions and any type of collection efforts.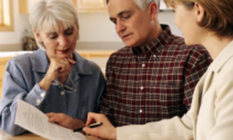 It's easy to feel trapped when the debt just keeps adding up. But here's the good news: You don't have to be stuck with out-of-control debt. Bankruptcy may offer a way out. At

we can help you explore your options for becoming debt-free.
Bankruptcy: Chapter 13
Chapter 13 bankruptcy is a reorganization of your debts to help you make payments to creditors within a 36 month to 60 month payment plan.
A Chapter 13 bankruptcy is an interest free repayment plan were you generally only payback a portion of the consolidated debts. The remaining dischargeable debts that are not paid back within the 36 month or 60 month monthly payment plan are discharged after completing your bankruptcy plan.
By filing Chapter 13 bankruptcy you can:
Avoid paying and accumulating the interest and penalties that credit cards and personal loans require you to pay monthly. Filing Chapter 13 bankruptcy stops the interest and penalties from accumulating on your debts. Stop the foreclosure of your home. Chapter 13 allows you to maintain your home while you repay the mortgage payments that you are behind in. Remove your second mortgage from your home. If the value of your home is at or below the amount of your first mortgage then you can strip the second mortgage off your property. Cram down your vehicle, so that you only pay what the current market value of the vehicle is worth and not the current loan amount. Repay your priority tax liability within your Chapter 13 bankruptcy plan. If you have priority tax debt to the IRS or state your can repay your tax debt within a Chapter 13 plan. Stop the repossession of your vehicle. Chapter 13 bankruptcy allows you to maintain your vehicle and repay your vehicle within a Chapter 13 plan. You can consolidate the past due payments and balance of your vehicle into your Chapter 13 plan.

provides a free consultation that examines your current financial situation and can give you a better understanding of whether you qualify for Chapter 7 bankruptcy. One of our bankruptcy lawyer can provide you with detailed bankruptcy information.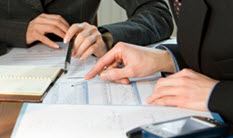 Remember...you can stop credit calls by etaining a bankruptcy lawyer. The harassing creditor calls that you are receiving can come to an end by retaining our bankruptcy law offices. Once you retain our bankruptcy services you can refer all of your creditor calls to our law offices. We will handle your creditors. Our bankruptcy lawyers, and legal support staff will handle your creditor calls.
Mortgage Foreclosure Defense
In Pennsylvania, the term "mortgage foreclosure defense" covers a wide range of actions that a homeowner may take to stop or slow down a foreclosure action. Although it is not appropriate in every case, foreclosure defense is sometimes preferable to Chapter 7 or Chapter 13 bankruptcy. Mortgage Foreclosure Defense can buy you time to bring your loan current, sell your home, or make other plans. In many cases, foreclosure defense can lead to a mortgage modification, cash settlement, or both.
What is mortgage foreclosure defense?
Foreclosure defense includes raising legal defenses in answer to a foreclosure action, negotiations with the bank, and more aggressive actions, such as suing the bank. Homeowners may raise any legitimate defense to compel the lender to prove that it has a right to foreclose on their home. Mortgage Foreclosure Defense is about using those defenses to force banks to follow the rules and live up to their end of the bargain.
Unfortunately, it is not at all unusual for lenders to foreclose on homeowners prematurely, in error, or without following the proper procedures. Many bank errors are not just technical mistakes but serious violations of the homeowner's legal rights. In fact, such errors are present in a large percentage of cases. Therefore, homeowners should never just assume that they have no defense to a foreclosure action.

Quick Note: In some mortgage defense cases, the mortgage company may end up paying the homeowner. A foreclosure defense attorney can often negotiate a resolution to a foreclosure case that includes a cash settlement, waiving of a deficiency judgment, mortgage modification, deed-in-lieu of foreclosure, or a combination of some of these items.
In addition to mistakes and shortcuts in the foreclosure process, too many lenders engage in predatory practices in offering loans or make flagrant errors in setting up mortgage loans. Some common bank practices include "robosigning", losing paperwork, providing inadequate disclosures in violation of the Truth in Lending Act, and even forging documents.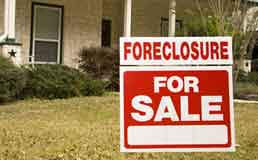 These problems have been compounded by the use of loan servicing companies who have no direct stake in the mortgage and little incentive to work with homeowners.
(Many of the homeowners I represent in my Philadelphia area bankruptcy practice tell horror stories about dealing with loan servicers.)
Moreover, mortgage loans are often "securitized," meaning the original bank has sold the loan as part of a bundle to investors. As a result, it can sometimes be a challenge to determine who owns the loan. All of these bank practices lend support to powerful foreclosure defenses.

Quick Note: If you are served with foreclosure documents (a foreclosure complaint, notice of intent to foreclose, etc.), you should speak to a bankruptcy attorney or mortgage defense attorney right away. However, if you did not, do not panic. It may not be too late, even if a sheriff's sale is pending. In many cases, a default judgment may be overturned. A sheriff's sale can be reversed in the right case, if you act before the deed is filed.
When is foreclosure defense a better option than Chapter 13?
Foreclosure defense is sometimes a better option than Chapter 13 in Pennsylvania, though not always. In part, it depends upon your individual financial situation and your goals. Mortgage Foreclosure Defense may allow you to stay in your home longer, if you will be unable to make the regular loan payments for a substantial length of time. This can be particularly useful if you are trying to sell your house for fair-market value or arrange a short sale. It may also provide you with a longer period in which to work out a settlement or even a modification with the bank. In some cases, by defending the action, you can induce the bank to settle on more favorable terms, sometimes even paying you to leave the house before the foreclosure process is complete or offering money that you can use toward a mortgage modification or refinancing.
Chapter 13 bankruptcy is appropriate when you can make the current mortgage payments, but you have to catch up on missed payments. By filing under Chapter 13, you can place the arrearage on your loan into your Chapter 13 plan and pay it over 36 to 60 months. If you have a second (or third, fourth, etc.) mortgage, but the equity in your home is too low to secure the second mortgage, Chapter 13 will allow you to strip that mortgage holder's lien. In other words, the second mortgage would be paid the same percentage as an unsecured debt, which may be cents on the dollar. However, to get rid of a second mortgage lien in Chapter 13, no part of the lien may be covered by equity.

Quick Note: The importance of the ability to strip off a second mortgage lien in Chapter 13 cannot be understated in this real estate market. Many homeowners find that their homes are tens of thousands of dollars underwater. In such circumstances, it is worth checking to see if the second mortgage can be removed.
Is foreclosure defense possible during or following a Chapter 7 bankruptcy?
It is possible to engage in foreclosure defense after a Chapter 7 bankruptcy, or, in some cases, while the Chapter 7 is pending. Moreover, if you have limited equity in your home, a Chapter 7 bankruptcy before or after a successful mortgage defense may allow you to discharge your other debts while keeping your home.
Although it is not always a better option than bankruptcy, foreclosure defense has helped many Pennsylvania homeowners stay in their homes. However, whether it is foreclosure defense, bankruptcy, short sale, or mortgage modification, it is important to know that you do have options when facing foreclosure. A good bankruptcy attorney will be able to explain when foreclosure defense is a better option than bankruptcy.