I am the proud mother of a college graduate. My son and his friends were involved in a car accident shortly after graduation resulting in his arrest. During this stressful time, Mr Browning was empathetic towards our situation and moved swiftly to get the charges dropped.
Because of you, my son has a chance at a bright future again. My heartfelt appreciation.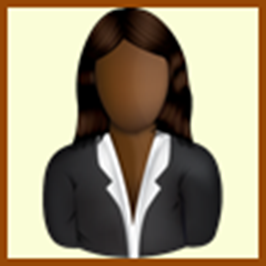 My boyfriend was released from PICC last year and shortly after charged with something he didn't do. Mr Browning made me feel at ease during a time when no one else believed in his innocence. Mr Browning was really transparent about him being a Philadelphia native and his familiarity with the type situation my boyfriend was facing, which made me feel at ease. He treated me with respect and was real about the challenges we were up against.
I appreciate Mr. Browning for always responding to our phone calls and texts and keeping us informed about the proceedings every step of the way. Thanks to him, all charges were dropped and we are stronger than ever.

Last year my family experienced a terrifying event that left us feeling defeated. After numerous consultations with lawyers who were either too expensive, lacked follow through or were judgmental, I was referred to Deon Browning. After our first hour long conversation over the phone I gave a sigh of relief. He was personable, understanding, insightful and honest about the legal process. I would highly recommend Mr. Browning to anyone who is facing a crisis and in need of immediate rescue. My family can not express enough gratitude for all you have done for us
Reached out to Mr. Browning a few months ago regarding a serious legal matter. He was able to get me quick, precise and beneficial consultation on my situation. The result is that I'm in a much better predicament prior to reaching out to him.
I'm hoping to not find myself in need of attorney services again any time soon, but if I do, I will have no hesitation reaching out to Mr. Browning.